How Do I Sign Up for Obama Care?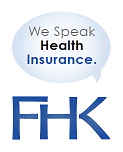 It is difficult to understand exactly what the best route is when choosing the best healthcare plan for you and your family to sign up for. Even choosing where to get advice can be a task in itself. How is someone supposed to choose between an agent, navigator, or Healthcare.gov, or even know what the difference is? Let us set the record straight.
Navigators are people or groups trained to help those looking for coverage. They work with both individuals and businesses. One of the biggest down falls of working with a navigator is their inability to recommend the ideal plan for customers. They must remain unbiased and simply show all of the options without the necessary guidance required to make a decision.
Government sites such as Healthcare.gov and Medicare.gov can be just as overwhelming, if not more so, as working with a navigator.  These sites do not provide any type of guidance; therefore, you are completely on your own.  While the online enrollment is convenient, the healthcare marketplace can be a very confusing place.
One of the biggest advocates a health insurance buyer can have is an insurance agent. They are knowledgeable in not only Medicare, but will help you sign up for the new Affordability Care Act, (Obama Care) as well. A licensed agent is able to educate you on the pros and cons of various plans, and not only discuss, but recommend the best option for you as well.
Clients often assume that working with an agent will end up costing them more than going at it alone.  This could not be further from the truth. There are not any additional costs for working with an agent. Agents are motivated and incentivized to recommend the best plan, and to provide high levels of service. Incentives come from the insurance companies and referrals, not from the insured.
We do want to recommend always double-checking and asking an agent if they charge a consulting fee.  While this is not common practice, it does occur, and we do not want you to encounter any surprise fees. Please feel free to use our online chat, or call our office directly toll free at 414-228-7555 with any questions.