Managing Changes In Your Retiree Employer Medicare Plan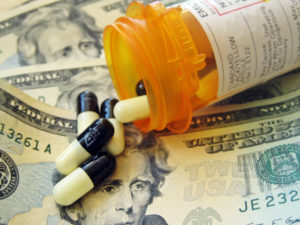 Retirement comes with its own set of questions and things to look out for, especially with health insurance coverage for individuals who are eligible for Medicare. Retiree insurance coverage offered by a former employer or a retiring spouse's employer is not a mandatory benefit, and the sponsoring employer may change premiums and benefits or cancel the plan entirely based on their internal needs. If you have group insurance from a retiree plan along with Medicare coverage, Medicare provides primary coverage and your employer-sponsored insurance is secondary. You are, however, responsible for the premiums on your retiree group plans and your Medicare coverage. The cost and coverage varies from company to employee, depending on which package is offered.
Group Retiree Insurance trends for 2017

Employer-sponsored plans usually include prescription drug coverage. Sometimes that group prescription drug coverage doesn't meet the minimum requirements of a Medicare Part D plan and therefore is not considered "creditable" drug coverage. If this is not resolved by the group retiree then it will result in late enrollment penalties when an individual Part D plan is purchased.
In today's market, Medicare Advantage plans provide comprehensive coverage for Medicare eligible beneficiaries and are priced to save significant premium dollars. As an incentive, employers providing qualified prescription drug benefits received a retiree drug subsidy (RDS) amounting to 28 percent of allowed costs. However, changes in the treatment of RDS along with the phase-in of Part D coverage as defined by Affordable Care Act (ACA) guidelines reduced the number of members in employee-sponsored plans.
Other policy changes encouraged employers to partner with Medicare Advantage plans to administer their group retiree plans. Reductions in Medicare payment rates caused dislocations as insurers withdrew from certain markets as the number of members grew.
Evaluating your Group Retiree Coverage
Group retiree benefits vary, and benefits may change as employee sponsors adjust to changes in the health care environment. Benefits may be reduced or altered, and plans may be non-renewed entirely.
According to federal guidelines, participation in the Medicare Part D program is voluntary, but foregoing enrollment when you first become eligible and deciding to enroll later may lead to late enrollment penalties unless you can prove creditable drug coverage in the intervening period. You are responsible for premium payments and cost-sharing portions, including copays, coinsurance and deductibles. However, income-based assistance is offered for Wisconsin residents. You do not have to buy other insurance plans to qualify for a Medicare Part D plan. Likewise, you are not required to carry Part D coverage to keep your Parts A and B plans.
Assessing Alternatives to Retiree Health Coverage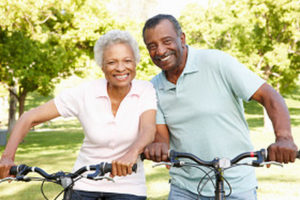 The Wisconsin health insurance market is considered one of the most robust in the nation with several alternatives to choose from when it comes to private insurance coverage. Individual coverage is offered to retirees seeking health insurance plans for Medicare Part C, other-wise known as Medicare Advantage coverage. Some of the Medicare Advantage plans may include supplemental health insurance coverage. If you decide to go with a Medicare Advantage Plan, you cannot purchase a Medicare supplement policy. Medicare Advantage plans may include out-of-pocket expenses that are not usually part of Wisconsin's standardized Medicare supplement policies. Your choice of health care providers may be limited by your plan's guidelines.
Some employers are turning to the health exchanges for managed retiree health plans. They are also offering Health Reimbursement Accounts to cover out-of-pocket expenses. With this choice, options may be limited to insurance providers that the employer has chosen for channeling these funds. There is also an issue as to whether these exchanges favored by employers offer adequate options to members. These nationwide outfits aren't representing all options and have no local knowledge of which hospital systems and plans are offered in Wisconsin and other states. They do not offer every Medicare Advantage plan available in Wisconsin and may provide limited or no coverage in certain areas.
Finding Assistance for Health Plan Selection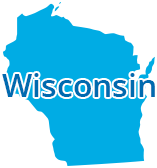 Medicare agents must be knowledgeable about all the plans available to Wisconsin residents. Contact an agent who represents most or all plans to find the most suitable coverage for your situation. The agent you choose to work with should have in-depth knowledge of Wisconsin's health insurance market and the relevant guidelines to advise clients properly. Wisconsin offers its own version of Medicare Supplemental Insurance, which includes the Wisconsin Basic Plan that provides coverage for benefits such as mental and home health services, which are not included in standard Medicare plans. There are additionally up to five optional benefit riders that can be added to the basic plan.
Open enrollment ended on December 7 but may be extended to December 31 for coverage effective January 1, 2017 if your plan was non-renewed. If you miss this deadline, you have a special enrollment period year-round whenever you think it's best to leave your retiree Medicare coverage.
We are Wisconsin insurance experts who will help you obtain a special enrollment period any time during the year due if you meet certain guidelines. Not all Medicare coverage is created equal, but FHK agents study all the factors applicable to you to find the optimum solution to your health coverage needs. Contact our office today to start the process of finding the best insurance for you.
Call us at (414) 228-7555 , or click to review your retiree package at no cost and no obligation.