The Outlook for Affordable Health Insurance in Wisconsin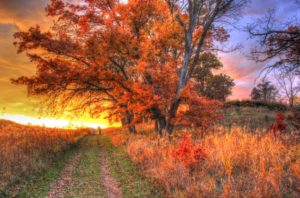 The Affordable Care Act changed the health care landscape tremen­dously. The gradual rollout of ACA provisions paved the way for an additional 20 million Americans to obtain health care coverage, which would not have been possible without ACA, which is referred to as Obamacare. Based on the latest figures from Whitehouse.gov, nine in 10 Americans now have health coverage. While a large part of the population obtains health coverage through their employers, a significant number depend on the health insurance exchanges to find affordable health insurance in Wisconsin. State governments had the option of establishing their own marketplace or sending their residents to the federal exchanges. Wisconsin opted for the latter.
Wisconsin's Health Care Exchange in 2017
The marketplace for Wisconsin health insurance is one the more robust ones in the nation. Until the end of 2016, 16 carriers will be represented in the marketplace. The number of Wisconsin enrollees increased from 183,155 to 224,208 from March 2015 to March 2016 according to data from the Centers for Medicare and Medicaid Services.
By year-end, some of the carriers will exit the market, and one new carrier will be added to the options. Ambetter, United Healthcare, Physicians Plus, and WPS-Arise have announced that they will cease offering services for Wisconsin residents. Members will have to seek coverage from the remaining carriers, including the new one, Children's Community Health Plan, which will start offering coverage during the open enrollment period.
When the health exchanges open for 2017 enrollment, you can examine plans to compare rates, features and cost-effectiveness. You can change plans if you determine that a different carrier provides better benefits given your family's needs. You can also apply for the subsidy to reduce your premium, and sign up for one of the plans.
Here are the carriers that will be available to Wisconsin enrollees for affordable health insurance in Wisconsin for 2017. How do I know which plan to choose? This depends on the health networks you want and your residence. Note that carriers may limit coverage to specific counties instead of providing statewide coverage.
• Anthem Blue Cross Blue Shield or CompCare Health Services
• Common Ground Healthcare Cooperative
• Children's Community Health Plan – everybody accept Aurora
• Dean Health Plan
• Group Health Cooperative of South Central Wisconsin
• Gunderson Health Plan Inc.
• Health Tradition Health Plan
• Medica Health Plans of Wisconsin
• MercyCare HMO Inc.
• Molina – has Ascension network plus Aurora, Columbia St. Mary's, and Wheaton Franciscan
• Network Health – Froedtert based, but Columbia St. Mary's and Wheaton are in network
• Security Health Plan of Wisconsin, Inc.
• Unity Health Insurance
Understanding Rates, Subsidies and Penalties for Obamacare 2017
All 13 carriers filed for rate increases that should be applicable during the open enrollment period starting November 1, 2016 and ending on January 31, 2017. State regulators approved the rate increases. All told, premium rates should rise by an average of 15.9 percent in 2017. However, subsidies are expected to increase as well, mitigating the increase in rates.
With so many options laid out before Wisconsin enrollees, it should be easy to find the health insurance product that meets your needs and that of your dependents. The premium rate is not an indicator of specific features and benefits that health coverage will provide. Health insurance options will still be grouped according to the following levels: bronze, silver, gold and platinum. The designations are based on how the costs are split between you and the carrier and have nothing to do with quality of care.
Navigating the Wisconsin Health Insurance Exchange
If you want to retain your coverage as is, you do not have to do anything because you will be re-enrolled. If you wish to make changes to your health plan or you are one of Wisconsin residents affected by the exit of the carriers listed above, you have to go through the process of comparing the plans that are available for your area and selecting one that is compatible with your budget and your family's coverage requirements.
Representatives at the health care exchange provide guidance for enrollees. Working with the right broker makes it easy to choose a plan and update your Marketplace account. However, health coverage is a complex issue that requires thorough research to maximize the benefits to you while minimizing costs and ensuring quality care. Consulting a local insurance agent who is an expert on these matters will ease the stress of navigating the health exchange on your own.
FHK Insurance, one of Wisconsin's oldest insurance agencies with expertise in the services for older adults and the elderly, provides personalized services. Sitting down with a FHK representative may be your best option to find affordable health insurance in Wisconsin. We sit with you over phone or in person to figure out your household details to the best we can to optimize your premium tax subsidy. Since we represent every insurer in WI, we can make plan recommendations and setup your 2017 plan the right way. With ObamaCare plans for individuals in Wisconsin, it's always worth a review of your household details, medications, and networks so we can choose the plan and benefit design that works for you.
Find an affordable health plan today! Get Obamacare quotes and enroll with FHK Insurance through HealthSherpa.