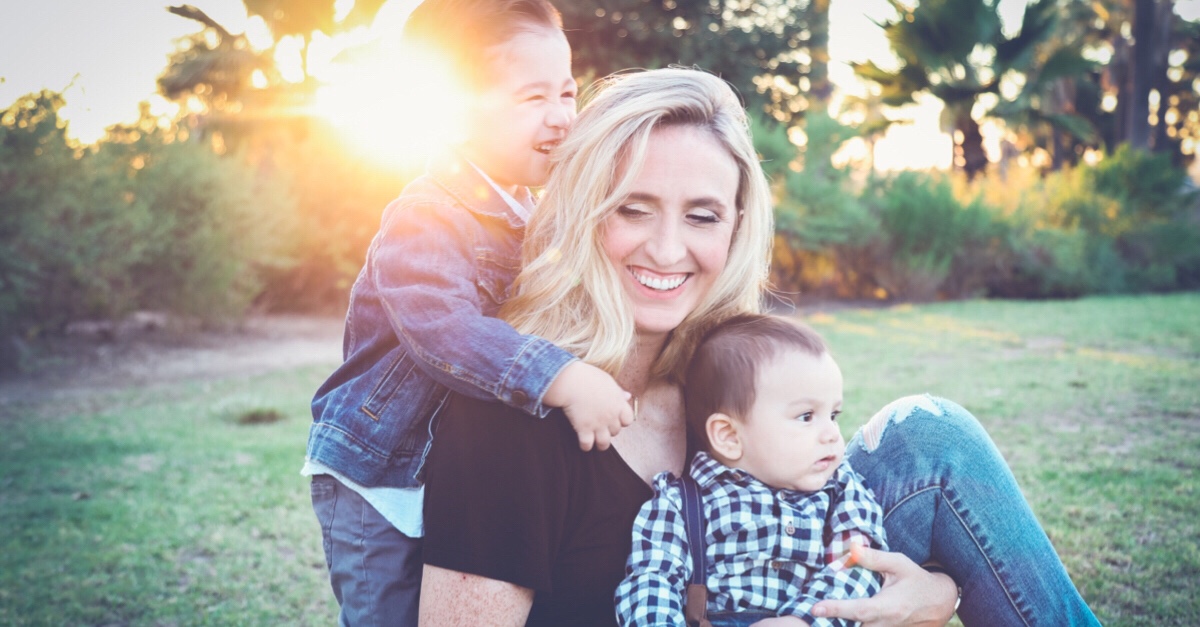 Why Long-Term Care (LTC) Makes Sense With Life Insurance
When people begin to think about aging, retirement and preservation of assets, two important insurance products that are integral to the planning process are life insurance and long-term care (LTC) insurance.
We understand the discussions surrounding preservation of assets and retirement planning can be difficult, involving many moving parts from emotions to finances.  Life insurance can provide a loved one with financial security in the event of an untimely death, but most people don't realize that preserving assets can also be achieved by using a specific life insurance design: life insurance with living benefits for long-term care.
A NATIONWIDE PROBLEM
Most people don't realize the true cost of long-term care and therefore do not plan accordingly.  
A  2016 study published by the Center for Insurance Policy and Research reports that 52.3% of people turning 65 will have a long-term care need during their life.
A new report, released by Genworth Financial, states that the average cost of LTC is over $97,000 a year in today's terms, for two to three years on average. That same report also found that two-thirds of Americans' polled expected government programs to cover all or part of the cost of LTC.
Medicare is perceived by many to cover the costs of LTC needs, but unfortunately that's not true.  Medicare will only provide a limited amount of coverage for temporary LTC. Some government programs only kick in after a person has undergone Medicaid spend-down.
Custodial care services can result in people being in a nursing home for years, potentially draining their own money and assets.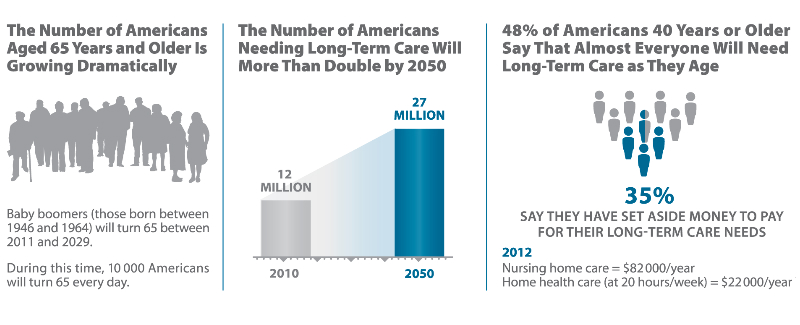 LONG-TERM CARE 101
LTC refers to the services people need when a chronic illness such as Parkinson's or dementia strikes.  To qualify for LTC benefits you need to be unable to perform at least two out of the six activities of daily living (ADL's): Bathing, Continence, Dressing, Eating, Toileting and Transferring, or the doctor has certified you have Alzheimer's or some other dementia.  
TRADITIONAL LONG-TERM CARE POLICY
This type of policy simply pays the benefit amount for LTC  services such as: home health care, nursing homes, adult day care and assisted living.
The advantages of this type of policy are:
Asset Protection – nursing facilities can cost upwards of $12,000 per month

Choosing care in your own home or a facility of your choice

Your premiums may be tax deductible

Estate preservation through Wisconsin Partnership program
These policies provide a great level of protection, however, it may not be the most efficient use of your premium dollars.  
LIFE INSURANCE WITH LIVING BENEFITS
Life insurance is fairly simple, you pay premiums and the face amount is paid upon death.  So why would you want to look into combining a LTC policy with life insurance?
The advantage of combining these two policies is the access to a death benefit along with living benefits for LTC protection. This design achieves a fixed premium for the lifetime of the policy which is crucial when approaching estate planning.
This mean you have a death benefit, but if you need LTC you can draw from that benefit. This pairing locks in your premium and benefits are guaranteed.
The LTC rider on these life policies has the same triggers as a stand-alone LTC policy.  Plus, this guarantees your premiums paid into this policy are never a waste of money; death or a LTC need will  occur, sometimes both.
Life Insurance policies with a LTC rider can provide the following:
Nursing home costs

Home healthcare

Assisted living

Adult day care

International benefits

Caregiver training

Hospice services
NEXT STEPS
There are four main areas to consider when you are purchasing a life insurance with LTC rider policy: age, health, premium funding method and expected income over time.  These factors directly impact the type of policy you purchase.
Making decisions about what type of coverage is right for you can be daunting, but there are things you can do to ensure the decision process results in a plan that best suits your needs.
Be upfront and specific about current health conditions and doctor usage

Work with an advisor who compares costs between policies

Have a general idea of what you need to protect

Know your current policies (life insurance, LTC, annuities, etc)
We can't predict the future, but the statistics tell us that 50% of people will have a LTC need in their lifetime.
You can take the first step by calling FHK Insurance or emailing JJKravit@FHKinsurance.com for a life insurance audit and a LTC needs analysis.
Consider sitting down with an expert to protect your assets today, but more importantly for your future.
J.J. Kravit, VP of FHK Insurance