2018 Baby Boomer Deals in Milwaukee
With age comes some great perks: senior discounts. Across the state there are some great deals for Baby Boomers +. Specifically, savings when it comes to food and entertainment. Why stay at home when you can go out, have a great time and save! Here are some of the discounts available in Milwaukee:
Free Greek Fest Admission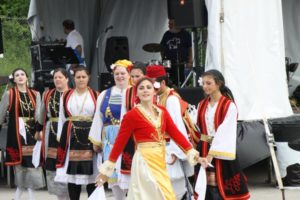 Friday, June 22 – 24 • 7:00 pm to 11:00 pm
Greek Fest is filled with music, food and dancing, but the best part is that admission is FREE for all ages. Located at State Fair Park, Greek fest is perfect for enjoying culture with family and friends.
Free Summer Fest Admission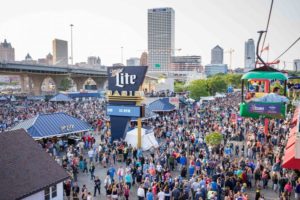 Tuesday, July 3 • 12:00pm – 4:00 pm
Festival goers 60 and up get FREE admission when they check in at the designated turnstile at any gate on Tuesday, July 3; you must enter the festival before 4:00pm. Summer Fest is also offering $2 off any food and non-alcoholic beverage purchase over $10 that day for seniors. For more information, make sure to check out Summer Fest's website.
Saving Big at the Milwaukee Air and Water Show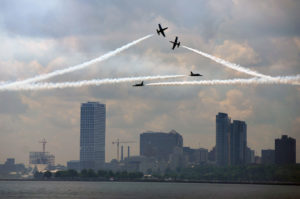 Saturday, July 21 – Sunday, July 22 • 10:00 am to 4:00 pm
This air show brings in a big crowd, but it also brings in big savings! Seniors 60+ and veterans get big discounts and can save up for $30.00 off the adult ticket price, depending on the type of ticket they purchase. For more information and to purchase tickets check out their website milwaukeeairshow.com
Huge Savings at German Fest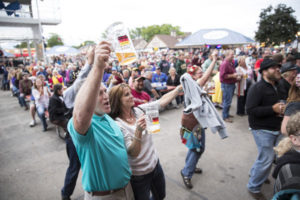 Friday, July 27 – Sunday, July 29 • 12:00 pm to 12:00 am *daily hours vary
Almost all the different cultural festivals throughout the city offer a senior discount, but German Fest offers a 50% discount for patrons 60 and older! You pay $8.00 instead of the $15.00 adult admission fee, now that is a great deal.
Discounted State Fair Admission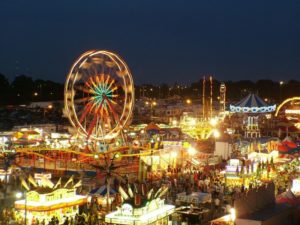 Tuesday, August 2 – Sunday, August 12 • 8:00 am – 11:00 pm Daily *weekend hours differ
Seniors 60 and over get $6 off the adult ticket price! Those can be purchased ahead of time or at the gate, adult tickets cost $14 and the senior discount gets you in for $8.
Half-Price Brewers Tickets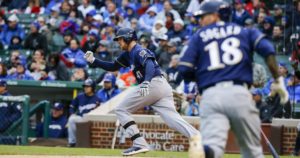 Now – Wednesday, August 22
If you're 60 years old and above, you can save 50% on Brewers tickets for all weekday afternoon home games at Miller Park. There are some exclusions, the discount does not apply to Cubs Games, the Miller Lite Beer pen, All-Inclusive Areas, Platinum, or Uecker Seats. 
Free Day at the Milwaukee County Zoo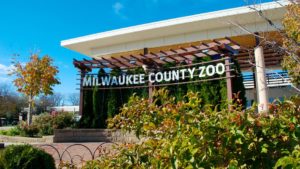 Friday, August 31 • 9:00 am to 1:00 pm
Are you 55 years old or over? Well then you get to enjoy a special FREE day at the zoo for their annual Senior Celebration event! There is entertainment, bingo and health and wellness offerings. A free day at the zoo? Now that is a steal.
Young at Heart Movie Specials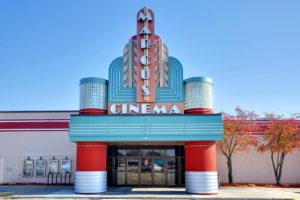 Available Every Friday • Opening – 5:30 pm
For anyone 60 and over, every Friday Marcus Theatres offers their Young at Heart movie special – $6.00 for any movie that starts before 5:30pm. There are also concession specials, but be warned there is an additional charge for 3D and Ultra Screen movies.
Save and Play with the Milwaukee Golf Discount Card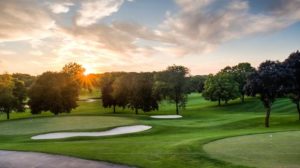 Available Now
People 60 years old and older save over 50% on greens fees and earn rewards points for free golf with the Milwaukee County Golf Discount Program. To join, you can register online and pay to join for one, two or three years. As soon as you're registered, you can start earning rewards points to get those free rounds of golf in addition to getting a 59% discount off greens fees.
Milwaukee Public Museum Discount and Free Days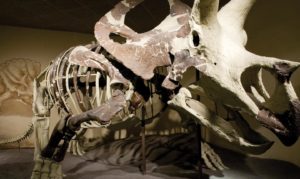 Available Now
Seniors get $4.00 off the regular adult admission fee, so you only pay $14! In addition to offering daily discounts, they also offer free admission on specific holidays: Veterans Day – Free for Veterans and current members of the military , Grandparents Day – Free for Grandparents, Memorial Day – Free for Veterans and current members of the military
Symphony Savings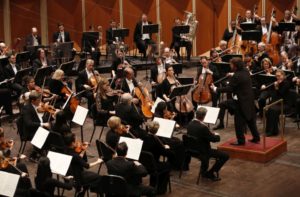 Available Now
Are you a lover or classical music? Well, seniors 65 or older can get 50% off regular priced MSO tickets on the day of the concert. Tickets must be purchased in person at the Marcus Center Box Office, Pabst Theater Box Office, or presenting venue and the discount is not available for Friday morning or Sunday matinee concerts.
Savings at the Milwaukee Art Museum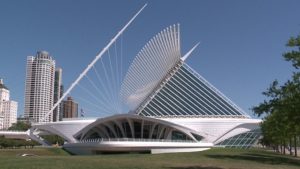 Available Now *veteran discount available through Labor Day 2018
The Milwaukee Art Museum has beautiful, world class galleries and they also have great discounts for seniors & veterans. If you're 65 or over, you will receive $2.00 off the adult admission fee and if you're a veteran, you and one guest get FREE admission through Labor Day. Now those are some good deals.
60+ Discount at Culver's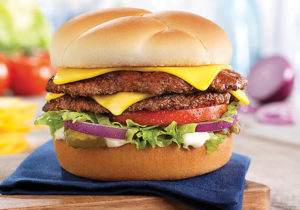 Available Now *location participation varies
Save 10% on your order at Culver's if you're 60+! Make sure to ask the cashier if the location you are at has this discount, and enjoy the savings.
Breakfast Deal at the Original Pancake House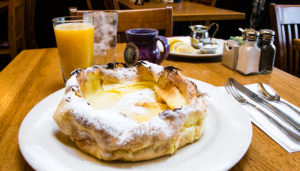 PHOTO: Original Pancake House
Available Now *location participation varies
Who doesn't love a good breakfast for a good price? The Original Pancake House offers a 10% discount on regular priced entrees for customers 55 and older on Fridays! Stop in from open to close on a Friday to get this deal.
Milwaukee Repertory Ticket Specials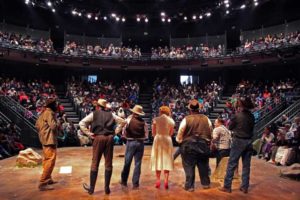 Available Now
Milwaukee Repertory Theater offers a $5.00 off discount for patrons 65 or older for select performances. The discount is valid for a single ticket purchase, and it is subject to availability. To learn more information or to inquire about availability, you can call the ticket office at 414-224-9490.
Get Discounts with Amtrak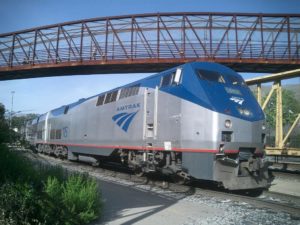 Available Now
Amtrak travelers 65 and over are eligible for a 10% discount on most Amtrak trains. There are limitations on which trains and what type of ticket you can use the discount on, so make sure to look online or ask when purchasing.
Go with Milwaukee County Transit System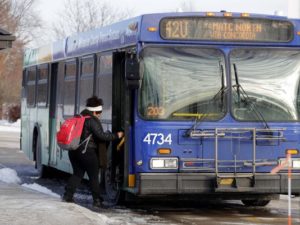 Available Now
Milwaukee County residents 65 or over can register for the MCTS Go Pass! The buss card gives local seniors a significant discount on bus fare. There are eligibility requirements, so make sure to check online at ridemcts.com/fares-passes/go-pass to see if you meet the requirements.
Usinger's Sausage Savings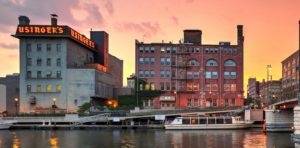 Available Now
Everybody loves Usinger's sausage, and you're going to love their discount! Seniors receive a 10% discount on products every Monday, Tuesday and Wednesday at the Old World Third Street deli. You must purchase in person at the deli to receive the discount.
Discovery World Deals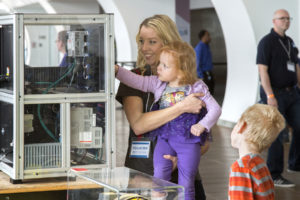 Available Now
Any discount can help you save, and Discovery World offers a $3.00 discount off their regular adult admission to patrons over 60. They also offer a military discount of $5.00 off the adult admission, so make sure to bring your military ID if you are a veteran.
Half-Price Florentine Opera Company Tickets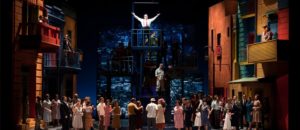 Available Now
You can finally afford to see as many operas as you want with the great senior discounts the Florentine Opera Company offers. There are two discount opportunities: tickets purchased ahead of time receive a 15% discount and tickets purchased one hour before the show at the Marcus Center Box Office receive a 50% discount. Those are savings that can make you sing.
Take a Class for Fun at the University of Wisconsin Milwaukee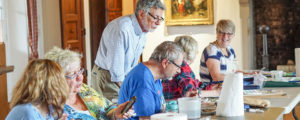 Available Fall 2018
If you're thinking about doing something different and interesting this fall, senior community members can audit a class at UWM for a low cost! "Auditing" a class means taking a class for personal enrichment, not for credit and Wisconsin residents 60 years and older may qualify to audit classes for free. Enrollment is based on available space and some classes are not available to auditors.
For more information, call the UWM Office of Adult and Returning Student Services at 414-229-4672.