Open Enrollment 2017: Should I Stay or Should I Change My Plan?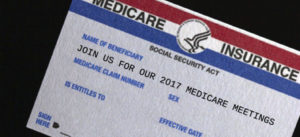 Medicare Advantage plans and prescription drug plans are about to go into their Annual Open Enrollment Period (OEP). There are several reasons to review your Wisconsin 2016 plan with a licensed insurance agent each year.
Many individuals on Medicare in Wisconsin for plan year 2016 are currently enrolled in one of these top three: AARP United Healthcare's Medicare plan, Humana's Medicare plan, or Anthem's Medicare plan. Many individuals on Medicare could be enrolled in a Medicare Supplement as well, along with a stand alone prescription drug plan. During the Medicare Open Enrollment Period, which goes from October 15 through December 7, 2016, you can shop both Medicare advantage plans and prescription drug plans (PDP).
Should I change my Medicare plan this year for 2017?
If you currently have a Medicare Advantage Prescription Drug plan (MAPD), here are the factors that you want to look into for 2017 Medicare advantage plans, once they are released:
1. Are your doctors still in their network? Doctor affiliations with insurance company networks can change and that may be particularly important especially with an HMO type MAPD, which is popular in Wisconsin.
2. Have your circumstances changed? For example, are you now spending any significant time outside your primary residence. Some MAPD's who have provided you excellent networks and coverage may not be as suitable to "snowbirds".
3. Are there any other significant changes to your current 2016 plan like increases in copay amounts, premiums, and out of pocket maximums? This information will be enclosed and sent to you in the Annual Notice of Change (ANOC) that you have or will receive by October 1st. This helps guide the decision making process for plan selection for 2017.
4. Have you had any changes or additions in your prescription drug use or has your health changed? These plans can offer different coverage on the formularies affecting the drug tier copay assignment in addition to coverage differences depending on certain chronic illnesses or usage type.
5. The Centers for Medicare & Medicaid Services (CMS) proposes 2017 payment and policy updates for Medicare Health and Drug Plans
6. New Medicare Advantage Prescription Drug plans are coming to the market for 2017, and it pays to shop around.
If you have a standalone prescription drug plan (PDP):
1. Each insurance company's drug formularies do change from year to year and that may affect how your existing drugs will be covered for 2017.
2. Various drugs can be reclassified to a different tier thus covered with different copays than in the previous year.
3. Your 2016 prescription drug plan may have a higher premium and/or deductible changes. Every year, you should look into a drug plan analysis to ensure you're in the most suitable program with the updated medications you're on.
4. There are always new plans and new plan designs entering the market. Click here to have a licensed agent review your prescription drug coverage for 2017.
Medicare Advantage plans have grown enormously in popularity since their introduction in the early 2000's. They have also added new benefits over the years covering more than what original Medicare covers. An example of that is preventive dental care and a free gym membership.
Having your coverage reviewed with these points in mind is why all the MAPD's and standalone prescription drug plans go into open enrollment each year at this time. We encourage you to use this opportunity and visit with us to determine the most suitable plan available for you in 2017. Finally, this review could reveal if the plan you are covered with now will continue to be the plan for next year. This is common, but doing your due diligence in regards to your Medicare plan selection is absolutely worth it. Let the Medicare health insurance agents at FHK Insurance show you the way through this tangle of plans to find one uniquely suited to your needs.